The Story
Descending from the heavens in an inspired bouquet, Caïssa demonstrates the lengths we will go for love. Immersed in a new romance, Caïssa's black licorice notes express an inner mystery, and seduces the heart and mind as the flames of passion ignite. Infatuation unfolds in opulent notes of florals, cascading into a sensual, musky ambrosia. Beguiling and baffling, Caïssa wields the power of desire and obsession, emphasizing the joyful highs and the despondent lows that are possible when surrendering to a lover's will. Unexpectedly familiar, Caïssa leaves you craving more, diving deep into the art of seduction with the arousing magnetism of a goddess.
"For Caïssa, I drew inspiration from the texture, color and surprising aroma of the licorice candy. If you haven't smelled it before, it's very striking! I used sun-soaked blooms and other addictive gourmands to elevate that remarkable impression. The result is a deliciously sophisticated fragrance."
David Apel, Perfumer
Pairs Perfectly With…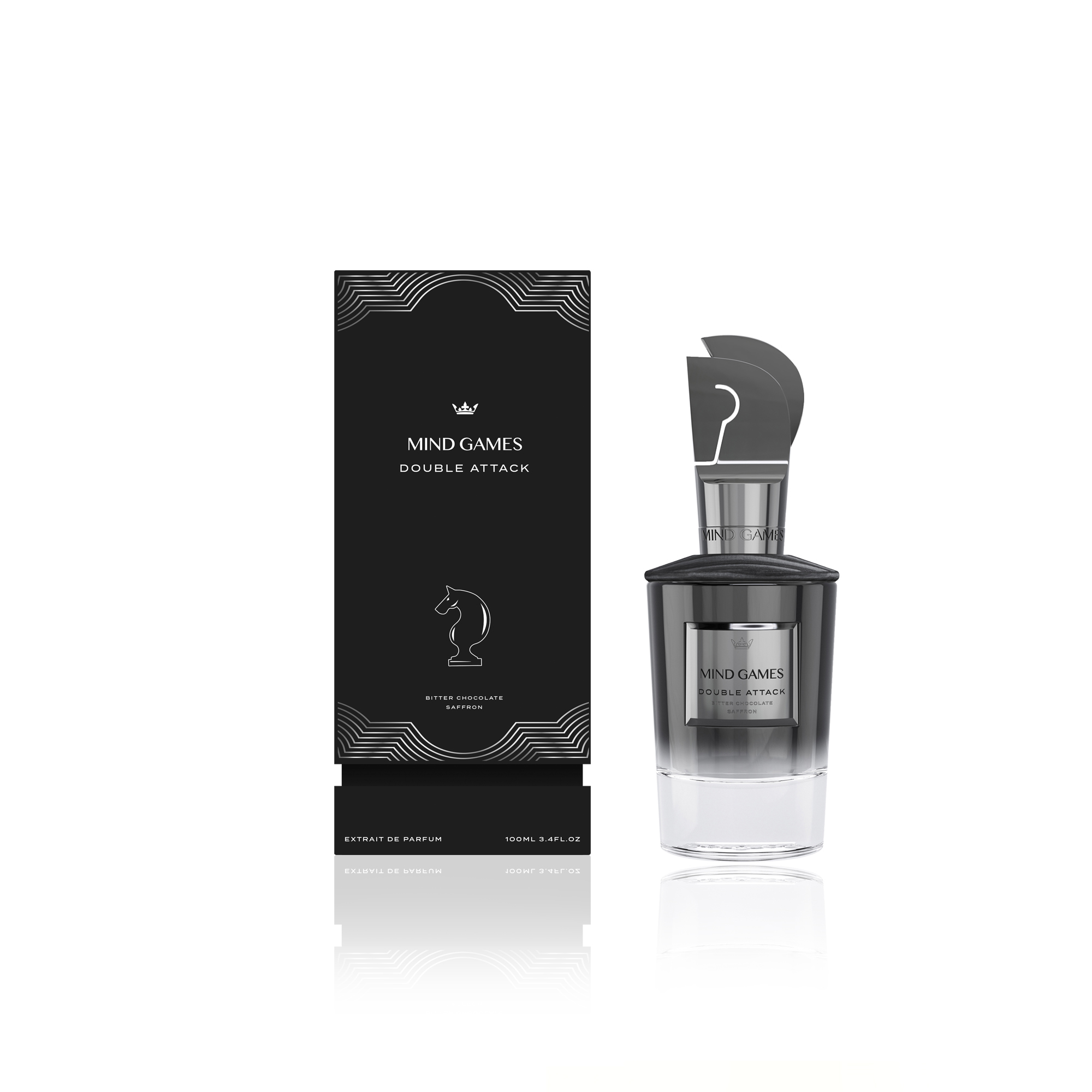 Double Attack
A tryst of spiced bitter orange and powdery. Bitter orange is elevated with a medley of spices and blooming florals, giving way to an irresistible layer of chocolate and vanilla.