The Story
The hero does not run from the battle or fear surrender but accepts that the bitterness of defeat is made sweeter through proudly facing a stronger adversary. She absorbs the lessons of strategy, and assimilates the tactics of the opponent in preparation for the next encounter. Leading the charge with an effervescent burst of champagne, Checkmate rushes to action in a dazzling sparkle of hope. Succulent and seductive fruits and florals follow, drawing on their reserves of willpower. In the final moments you experience the bliss of surrender, enveloped in an intoxicating blend of tobacco and bourbon. The memory of the battle fades as the ground cradles you in potent and rugged notes of earth, moss, and patchouli. You are vanquished and victorious at once, fully at peace, completely yielding to the addictive thrill of conquest.
"Tobacco has such a multi-facetted, addictive scent. A breath of smoke carries with it an earthy dampness, a creamy sweetness and an obvious haze of smokiness. Checkmate captures that experience, constructed in a sophisticated fashion."
David Apel, Perfumer
Pairs Perfectly With…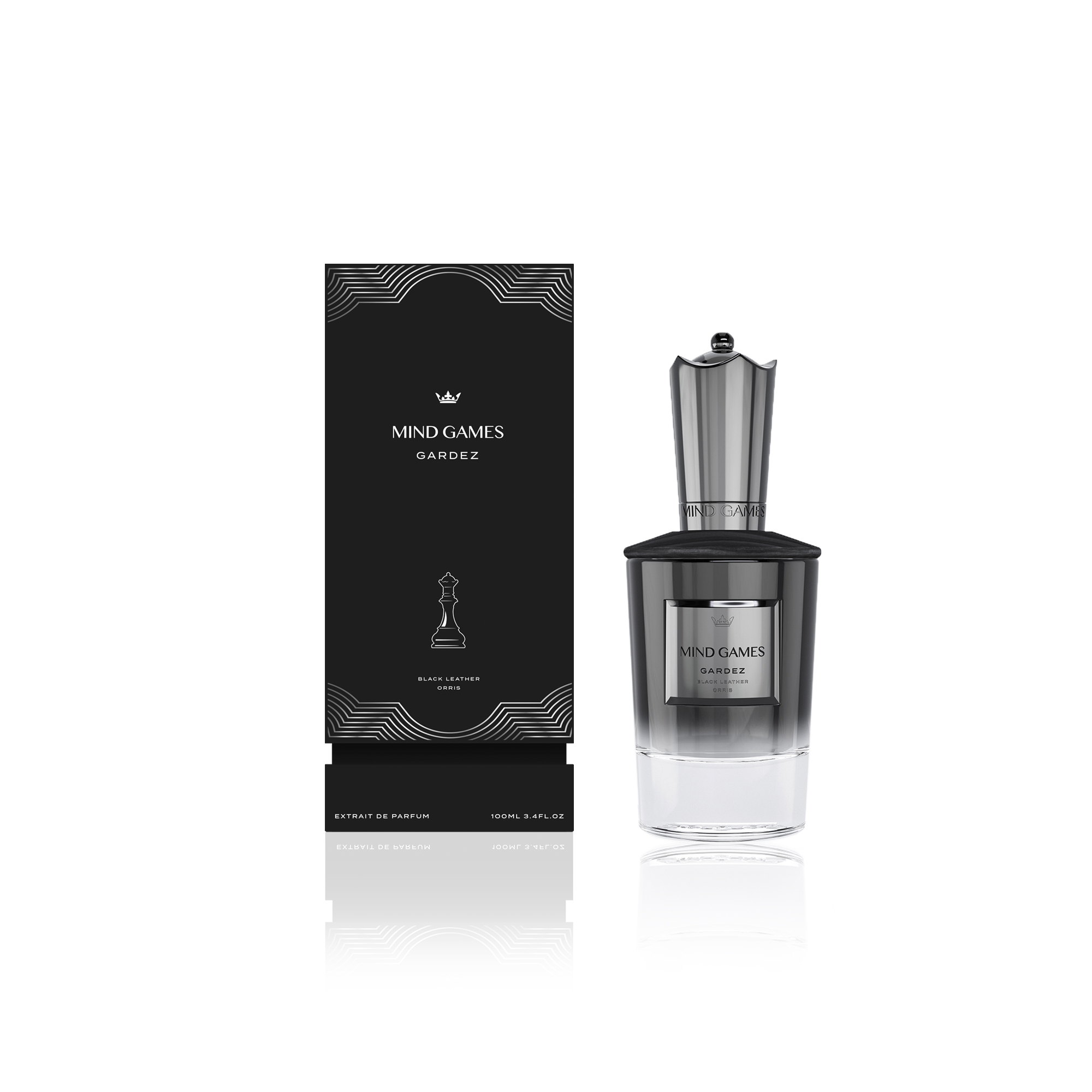 Gardez
Gardez opens with a breeze of pink pepper and orris that is met with intriguing notes of black leather and cedarwood. A poised synergy of florals and woods.