The Story
Scholar's Mate is an ode to partnership, a harmonious testament to the intense connection that occurs between those who share a common goal. Scholar's Mate delights in the possibilities awakened through mutual care and affection, aware of the gift a true friend and confidant can be. Combining resourcefulness with rare and unequaled grace, Scholar's Mate is poised, self-assured, and sparkling with promise. Cardamom leaf and grapefruit set the tone for adventure, as partners set out into the unknown, discovering their fortitude and tenacity along the way. Powdery orris melts into a foundation of smooth and creamy sandalwood, rounded and completed by the elegance and vitality of vetiver. Subtle notes of smoke nod to the spark of energy that transpires when partners, companions, friends, and lovers come together in the spirit of collaboration.
"In creating Scholar's Mate, I was reminded of the darkness of ebony wood, an emblematic nod to chess boards, and the method of Shou Sugi Ban, the age-old Japanese technique of preserving woods by charring it with fire. I used smoky woods like vetiver and cedar to bring this concept to life. Together, they kindle a strong, resilient woody composition, embellished with supple green notes of elemi and cardamom leaf that add an element of curiosity."
Christelle Laprade, perfumer
Pairs Perfectly With…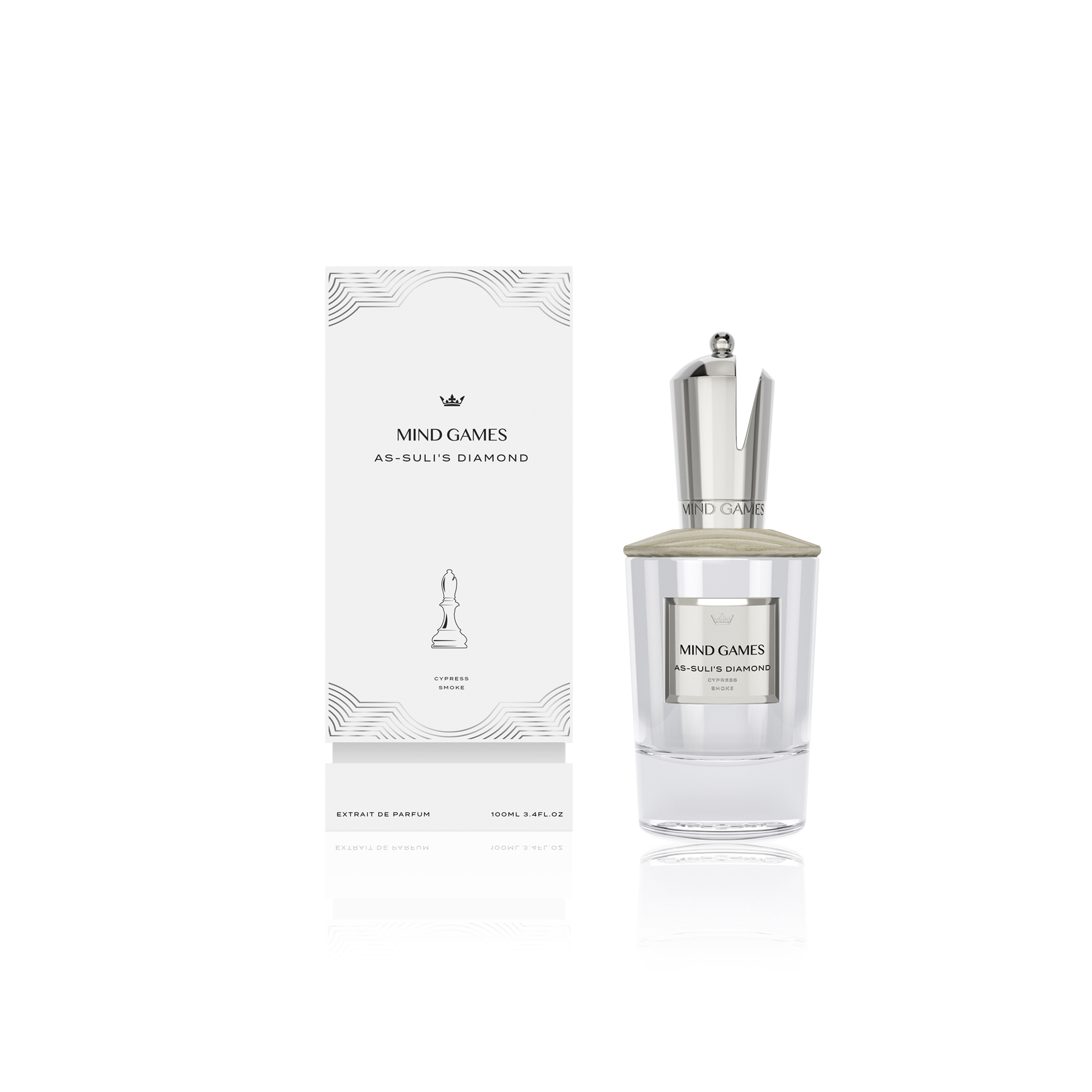 As-Suli's Diamond
With a spirit of intensity, sweet and smoky incense is softened by delicate flowers and zesty bitters. A smooth, ambery composition.